Tease
(The Ivy Chronicles #2)
by
Sophie Jordan
Publisher: William Morrow Paperbacks
Release Date: May 27th 2014
Rate: Enjoyed it (4 stars)
Synopsis:
What happens when a girl who always calls the shots meets a guy who's too wild for even her?
A born flirt and good-time party girl, Emerson has never had a problem finding a willing guy. She's always chosen her hookups carefully, and she's never broken her three cardinal rules:
Never let them see the real you.
Never fall in love.
Always leave them begging for more.
Then Shaw comes along. A hottie from the wrong side of the tracks, he's immune to her flirtatious banter and come-hither smile. After rescuing her from a disastrous night at a biker bar, he doesn't even try to take her to bed—he calls her a tease and sends her home instead. Unable to resist a challenge, or forget the sexy, dark-eyed, bad-boy biker, she vows to bring him to his knees.
But instead of making Shaw beg, Emerson finds herself craving him. For the first time in her life, she's throwing out her rule book. Suddenly, she's the one panting for a guy she can't control—a guy who won't settle for anything less than the real Emerson and who forces her to do things she's never imagined, including facing a past she thought she'd buried.
A guy who just might leave her wanting more. . . .
Tease is an enjoyable, hot and sweet New Adult romance, full of emotions and with a title that suits the romance in it perfectly. I love the Ivy Chronicles first book, Foreplay, and Tease is the perfect follow-up.
In this new Ivy Chronicles story, Emerson has never had a problem to find a guy. She's in charge and they are always begging for more. That is until she meets Shaw. He knows that a girl like Emerson might caused a lot of trouble, but he's drown to her.
Emerson's a strong woman. With character and has this girl-power zooming out of her. That's why I couldn't understand her hot and cold reactions towards Shaw. Until I read this "past" that the synopsis promises.
Shaw is one of those mature, sexy hot guys that see through the other main character. He's sweet and sensitive without losing his man touch that makes him pretty much irresistible to every single female reader. I have to admit that his confidence and his determination on making Emerson "lose control" for once was pretty hot.
Tease is similar to all New Adult stories, but with a different touch. I liked how the author focuses in this story with the teasing action while flirting. Emerson's the one teasing and then leaving, thing that might make more mad and angry a man than anything. She thinks she's in control 'cause she calls the shots, however Shaw might be the exception. He's willing to know what she's hiding under so much teasing. Their relationship starts as a mere attraction and a little of irritation when the teasing starts. There's a connection from the very start and as a reader you can "see" the potential of the two main characters as a couple. As the story keeps going, their relationship changes into something more deep and emotional, peeling all the layers both characters were hiding. Pretty much another love story, but an unforgettable one.
Sophie Jordan makes falling in love with the story and the characters so easy that you forget about the time and end up reading the whole story in one night. Her writing style's perfect and makes the reader addicted to it. Wanting to know what happens next.
Foreplay's still my favorite Ivy Chronicles book so far, but Tease was a great story. I highly recommend this book to those readers who liked Foreplay and Sophie's books. And also to those New Adult readers seeking for a sweet, hot and teasing romance full of sexual tension and frustration that ends up in a beautiful story. I'll definitely keep an eye on the next Ivy Chronicles books.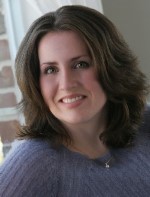 Sophie Jordan took her adolescent daydreaming one step further and penned her first historical romance in the back of her high school Spanish class. This passion led her to pursue a degree in English and History.
A brief stint in law school taught her that case law was not nearly as interesting as literature - teaching English seemed the natural recourse. After several years teaching high school students to love Antigone, Sophie resigned with the birth of her first child and decided it was time to pursue the long-held dream of writing.
In less than three years, her first book, Once Upon A Wedding Night, a 2006 Romantic Times Reviewers' Choice Nominee for Best First Historical, hit book shelves. Her second novel, Too Wicked To Tame, released in March 2007 with a bang, landing on the USA Today Bestseller's List.