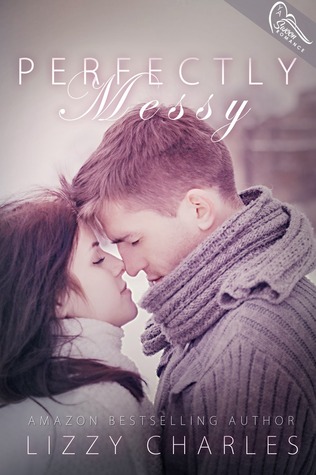 Perfectly Messy
(Effortless With You #2)
Publication Date: May 27, 2014
Rate: Enjoyed it (4 stars)
Popularity isn't everything it's cracked up to be. Justin Marshall knows this better than most. For the captain of the basketball team, small business owner, and son of Minnesota's next governor, life can get pretty overwhelming. But Justin can handle anything as long as he has Lucy, the girl who fell for the man he's trying to be.
But for Justin and Lucy, finding time together proves challenging. Stolen kisses and whispered promises just aren't enough. That is, until scandalous photos of the couple are leaked to a press intent on creating a juicy scandal during Justin's dad's gubernatorial campaign. And when Lucy becomes fair play for the tabloids and gossip pages, Justin does the only thing he can to protect her: he breaks her heart.
For Lucy, junior year is everything she hoped it would be: new friends, second chances, and a boyfriend she can't stop kissing. That is, until the boy she's pretty sure she loves chooses the life his family wants for him, over her.
Now it's up to Lucy to teach him what it really means to have everything. Because for Justin, being who everyone needs him to be just might cost him the one person he can't live without.
Perfectly Messy is beyond sweet and full of emotion. This story it's simply "what happens after that beautifully happy ending".
Justin and Lucy struggle with finding time together. They are both teenagers with long schedules filled with activities. That leaves them little time together and when they do get some time their attraction is too much to ignore it. Like in every relationship, problems start to arise and the solution that Justin can find is to break up with Lucy in order to not hurt her. Choosing his family over the girl of his dreams.
Justin is one of those characters you instantly fall in love with: definitely sweet, hot, responsible and so mature you sometimes forget he's a teenager. In this book he's dealing with a lot of pressure from his family due to his father's political career. That pressure makes him take some decisions, that although those decisions make his family happy, that lead him to lose what he wants and desires, the most important thing for him.
You have to remember that Justin's only a kid after all and that he's trying to do the right thing. This makes you want to hate him, but you can't 'cause it's Justin and after all this makes him more "human", more real.
Lucy is also more mature and bring all that "girl power" that she was capable of exploiting. She is determined to stand up for herself and it makes the reader to want to applaud all her actions.
It breaks my heart one such a lovely couple with a well-deserved ending, find themselves facing another problem that leads the reader in an emotional rollercoaster. There a lot of emotions poured in this story and it's reflected when you read it.
I had a great time reading this book and I highly recommend this story to all Lizzy Charles' fans and those readers who like a good, sweet and tender love story.
When Lizzy Charles isn't scrambling to raise her two spunky toddlers or caring for premature and sick babies as a neonatal intensive care nurse, she's in a quiet corner writing or snuggled up with a novel and a few squares of dark chocolate. Black tea keeps her constant and she loves guacamole. She married her high school sweet heart, a heart-melting musician, so it's no surprise she's fallen in love with writing contemporary YA romance novels.
Complete the Rafflecopter below for a chance to win!