I Killed Zoe Spanos
by
Kit Frick
Publisher: McElderry Books
Release Date: June 30th 2020
Genre: Young Adult, Contemporary, Thriller, Mystery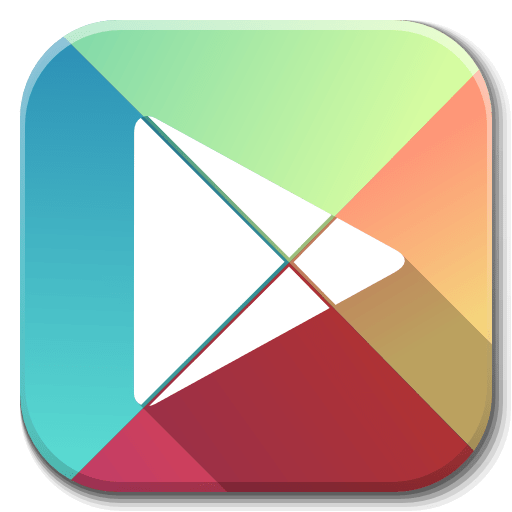 Synopsis:
"The YA thriller of the summer." —Bustle
For fans of Sadie and Serial, this gripping thriller follows two teens whose lives become inextricably linked when one confesses to murder and the other becomes determined to uncover the real truth no matter the cost.
What happened to Zoe won't stay buried…
When Anna Cicconi arrives to the small Hamptons village of Herron Mills for a summer nanny gig, she has high hopes for a fresh start. What she finds instead is a community on edge after the disappearance of Zoe Spanos, a local girl who has been missing since New Year's Eve. Anna bears an eerie resemblance to Zoe, and her mere presence in town stirs up still-raw feelings about the unsolved case. As Anna delves deeper into the mystery, stepping further and further into Zoe's life, she becomes increasingly convinced that she and Zoe are connected—and that she knows what happened to her.
Two months later, Zoe's body is found in a nearby lake, and Anna is charged with manslaughter. But Anna's confession is riddled with holes, and Martina Green, teen host of the Missing Zoe podcast, isn't satisfied. Did Anna really kill Zoe? And if not, can Martina's podcast uncover the truth?
Inspired by Daphne du Maurier's Rebecca, Kit Frick weaves a thrilling story of psychological suspense that twists and turns until the final page.
Can you briefly describe I KILLED ZOE SPANOS and its characters?
Think YA Rebecca set in the Hamptons. When Anna Cicconi confesses to playing a role in the death of local teen Zoe Spanos, she's charged with manslaughter and concealing a body. But Anna's confession is riddled with holes, and Martina Green, teen host of the Missing Zoe podcast, isn't satisfied. Did Anna really kill Zoe? And if not, can Martina's podcast uncover the truth?
In its most boiled-down form, Martina is our detective and Anna is our unreliable narrator / possible villain. But spoiler alert—it's not that simple!
Who would you say is your favourite character from the story and why?
I have a special place in my heart for the story's minor characters like Kaylee, Anna's best friend from home; Paisley, her eight-year-old babysitting charge; and Aster, Zoe's younger sister and Martina's best friend. Sometimes the secondary characters are the most fun to write.
How did the story occur to you? Did you find inspiration anywhere?
When the idea for I Killed Zoe Spanos was bouncing around in my head, I'd recently re-read Daphne du Maurier's Rebecca for the fourth (fifth?) time and couldn't help wondering: What if Rebecca de Winter had gone missing today, in the age of Serial and The Vanished and Bear Brook and all the other excellent true crime podcasts that have sprung up over the last five years? Then I landed on the Hamptons setting—the American equivalent of the tony English seaside town in Rebecca—and I Killed Zoe Spanos evolved from there.
If you could choose one song to describe your book, which one would it be?
Sia's "Chandelier."
Anna comes to Herron Mills in part to escape her "party girl" past and make a fresh start—but of course nothing goes as planned. I think she'd relate quite a bit to the girl in Sia's high-flying anthem.
If your book was going to be made into a movie, who would play your characters?
The only piece of "dream casting" I have worked out is the part of Caden Talbot, the boy next door at Windermere. I always see Jordan Fisher in my head when I picture Caden!
What drink and place do you think will go with your book to have a perfect book date?
I Killed Zoe Spanos comes complete with its own mocktail: the Lemon Spritz! Think lemonade and seltzer; add a splash of rum to make it adult. :) Best consumed poolside or at the beach, of course.
Can you recommend your readers any other books in case they are left hungry for more once they finish I KILLED ZOE SPANOS?
What would you say is the most difficult part of writing a book?
Endings! Many writers despair of the "murky middle," but it's endings that give me the most trouble. Not because I don't know where I'm writing toward, because I generally do, but because getting all the necessary information to the reader in a mystery novel in a way that is both organic and surprising is a real challenge. It takes many drafts to get it just right.
What's next for you?
Kit Frick is a novelist, poet, and MacDowell Colony fellow from Pittsburgh, PA. She studied creative writing at Sarah Lawrence College and received her MFA from Syracuse University. When she isn't putting complicated characters in impossible situations, Kit edits poetry and literary fiction for a small press and edits for private clients. She is the author of the young adult novels See All the Stars and All Eyes on Us, both from Simon & Schuster / Margaret K. McElderry Books, as well as the poetry collection A Small Rising Up in the Lungs from New American Press. Her third YA thriller, I Killed Zoe Spanos, will release on June 2, 2020.