Release Date: March 9, 2016
Genre: New Adult College Romance
Synopsis:
Players gotta play.
Hate is like a poison. It contaminates everything.
So does doubt.
Even though I deny what I overheard, even though I insist it isn't true, the seed of doubt has been planted. I can't help but be tormented with the endless what-if's that have taken over our lives.
Romeo and I were happy in love. The future stretched before us brighter than any star in the darkest sky. Now everything is broken. Literally broken. Romeo's entire career is at stake, my entire future is threatened… and my past?
It's coming back to haunt me.
To haunt us.
Romeo says we're in this together and right now the only sure thing is us. But how far can a love so new be pushed? The lengths we will have to go to save each other puts everything at risk.
Romeo is a #player but how much of the game can one person play?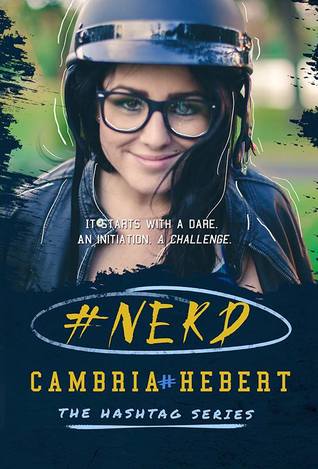 Cambria Hebert is the author of the young adult paranormal Heven and Hell series, the new adult Death Escorts series, and the new adult Take it Off series. She loves a caramel latte, hates math and is afraid of chickens (yes, chickens). She went to college for a bachelor's degree, couldn't pick a major, and ended up with a degree in cosmetology. So rest assured her characters will always have good hair. She currently lives in North Carolina with her husband and children (both human and furry) where she is plotting her next book. You can find out more about Cambria and her work by visiting
http://www.cambriahebert.com
.