Welcome to this week's M9B Friday Reveal! This week, we are revealing Chapter 2 of Hunted (Sinners #2) by Abi Ketner and Missy Kalicicki presented by Month9Books! Be sure to enter the giveaway found at the end of the post!
Publisher: Month9Books
Release Date: July 5th 2015
Synopsis:
It's been three months since the revolt against the Commander's fifty-year-old regime failed.
Under a new ruler, things were supposed to change. Get better.
Now, Wilson is in charge. But, can he really be trusted? Can anyone?
Lexi and Cole soon find out, as life takes an unexpected turn for the worse.
In this ever-changing world, you must hunt or be hunted.
Many more lives will be lost.
Many more dreams will be crushed.
Many more fears will be realized.
When Cole is once again faced with losing Lexi at the hands of a monster, one capture will change everything.
Forever.
HUNTED is the electrifying sequel to the bestselling debut BRANDED, A Sinners Series, by Abi Ketner and Missy Kalicicki.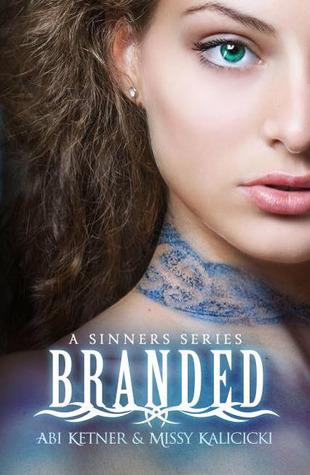 You can read Chapter Two
HERE
!
Happy Reading and Enjoy!
Abi Ketner Is a registered nurse with a passion for novels, the beaches of St. John, and her Philadelphia Phillies. A talented singer, Abi loves to go running and spend lots of time with her family. She currently resides in Lancaster, Pennsylvania with her husband, triplet daughters and two very spoiled dogs.
Complete the Rafflecopter below for a chance to win!
The book will be sent upon the titles release.