Love and Other Unknown Variables
by
Shannon Lee Alexander
Publisher: Entangled: Teen
Release Date: October 7th 2014
Synopsis:
Charlie Hanson has a clear vision of his future. A senior at Brighton School of Mathematics and Science, he knows he'll graduate, go to MIT, and inevitably discover solutions to the universe's greatest unanswered questions. He's that smart. But Charlie's future blurs the moment he reaches out to touch the tattoo on a beautiful girl's neck.
The future has never seemed very kind to Charlotte Finch, so she's counting on the present. She's not impressed by the strange boy at the donut shop—until she learns he's a student at Brighton where her sister has just taken a job as the English teacher. With her encouragement, Charlie orchestrates the most effective prank campaign in Brighton history. But, in doing so, he puts his own future in jeopardy.
By the time he learns she's ill—and that the pranks were a way to distract Ms. Finch from Charlotte's illness—Charlotte's gravitational pull is too great to overcome. Soon he must choose between the familiar formulas he's always relied on or the girl he's falling for (at far more than 32 feet per second squared).
- THE PLAYLIST -
Charlotte Finch is a songbird. She fills the space around her with music, her voice often being the first sound Charlie might here when he gets home. Here's a short excerpt from Love and Other Unknown Variables to show you what I mean. In this excerpt, Charlie has just arrived home from school to find this:
Inside, Charlotte's melodic voice is everywhere all at once. It makes my pulse stutter.
She's in front of the microwave, a bag of popcorn turning inside, singing a tune that's upbeat and sad at the same time.
I drop my keys on the counter, and Charlotte turns to see me. She's not embarrassed that I came home to find her singing in my kitchen. Instead, she smiles, wide and warm, and reaches for a wooden spoon from the jar by the stove. Using it like a microphone, she switches to a familiar refrain from Singing in the Rain.
She stops inches from me. The last note trails off, washing away my senses.
She laughs, her breath soft against my face. "Any requests, Charlie?" She grins up at me.
Part of me wishes she'd take a few steps back so my heart can slow a little, but another part of me wants to pull her even closer.
"N-n-no."
"Jo had a bad day at school today," she says, her smile brighter than a super nova.
Joe? "Is Joe your boyfriend?"
Charlotte steps away from me, her head cocked to the side like a bird. "My wha—Jo is my sister."
Personally, I'd die a thousand embarrassing deaths if someone walked in on me while I was singing. But, Charlotte…well, Charlotte's different.
Compiling a playlist of songs for Charlie was easy for her. If any of these songs were to come on the radio, she'd turn it up, roll down the windows and sing for him. Take a look at the note she wrote for Charlie using the titles of the songs, and then listen to the playlist on Spotify.
Dear Charlie,
Being with you reminds me that I'm Alive. (Life Sounds Like) joy when you laugh at my jokes. I'm trying to stand firm on my own two feet, but it's like, Uh Oh I'm Falling every time we're together. And you've no idea What I Wouldn't Do to get you alone and whisper, "be my forever," in your precious, blushing ears.
I know that we're young, and life is uncertain, so I want you to remember that should you ever fall in love again, don't wait, just Tell Her You Love Her. Because, Charlie, that moment, when you said those words, was the moment I will live in forever.
Love,
Charlotte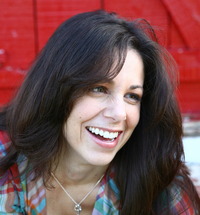 Shannon Lee Alexander is a wife, mother (of two kids and one yellow terrier named Harriet Potter). She is passionate about coffee, books, and cancer research. Math makes her break out in a sweat. Love and Other Unknown Variables is her debut novel. She currently lives in Indianapolis with her family.
Grand Prize (2): Signed book, bookmark, tissue holder, temporary tattoo, mathematical charm, science/math book page rose pin (made by Shannon), infinity charm bracelet (made by Shannon).
One 2nd place prize: Signed bookmark, tissues, temporary tattoo, mathematical charm, science/math book page rose pin (made by Shannon), infinity charm bracelet (made by Shannon).
3 Runners-up prizes: Signed bookmark, temporary tattoo, science/math book page rose ring (made by Shannon)