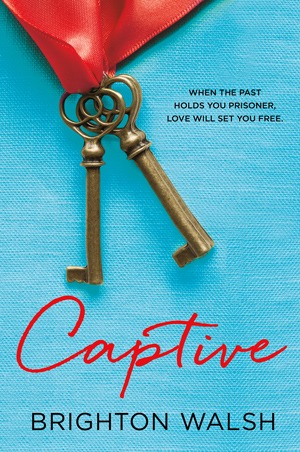 Captive
(Captive #1)
by
Brighton Walsh
Publisher: St. Martin's Griffin
Release Date: March 24th 2015
Rate: Enjoyed it (4 stars)
Synopsis:
He's the most dangerous man she's ever met…and she's falling in love with him.
Madison Frost is desperate to escape her life. Daughter of a prominent businessman, she has everything a girl could ask for. Except for a family who's present in her life, and anyone to talk to outside the four walls of the prison she calls home. Madison dreams of one day leaving her life behind. She never thought being kidnapped is how it would happen.
Now she's being held captive by a man who's as frightening as he is sinfully gorgeous. Enormous, muscular, and filled with secrets, the man they call Ghost is an enigmatic mercenary, and Madison is trapped with him. She doesn't know who hired him or why, but the more time she spends at his mercy, the more she realizes he's not what he seems. Beneath his rough exterior lies an unexpected gentleness and a heart as broken and battered as her own.
But as Madison lets down her walls, Ghost holds tight to his, hiding secrets that could destroy everything.
Captive is one of those stories that would surprise you and captivate you from the very first page.
What's pulls you into the story is not only the amazing plot, but also its characters. While everything seems clear and you might end drawing your own conclusions for Ghost's job and Madison's wealthy family, not everything is what it looks like. Madison's quiet, reserved and kind. She's taking care of a mother with some issues who have never cared for her and a father who spends more time at work than at home. She's a nice character that as a reader myself I can say that is easy to like and to identify yourself with because she's approachable and easy to understand.
Ghost, on the other hand, is supposed to be a bad guy, right? He's the one responsible of Madison's kidnapping, so it should be easy hate him. But not everything's what it look likes. Under all that, he's a good man, with a high morality and who ends up proving us, readers, that he's a perfect book boyfriend. One, who'll surprise you and make you fall in love with him.
The story starts as the synopsis promises: getting to know Madison's life and being kidnapped by an uncaring Ghost. However, as the story progresses, The characters change and also their relationship. I was glad to be part of that transformation and get to know these two.
As I have previously mentioned the plot is amazing and well-written. Brighton Walsh did an amazing job and the timeline is perfect. I felt included in the story as an spectator and fascinated by the revelations that I found. I haven't read any other book written by Brighton Walsh, but Captive made me consider reading other books she has published in the past. As well as putting in my to-read shelf her next book in the Captive series.
I loved to find that this story was everything I expected but also had the time to surprise me and captivate me. I highly recommend it to those readers searching for a fantastic and dangerous New Adult Romance where the main characters find love in the most unexpected places.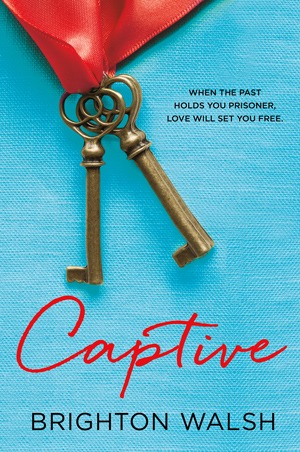 Brighton Walsh spent nearly a decade as a professional photographer before deciding to take her storytelling in a different direction and reconnect with her first love: writing. When she's not pounding away at the keyboard, she's probably either reading or shopping—maybe even both at once. She lives in the Midwest with her husband and two children, and, yes, she considers forty degrees to be hoodie weather. Her home is the setting for frequent dance parties, Lego battles, and more laughter than she thought possible. Visit her online at brightonwalsh.com.