Release Date: November 6, 2015
Genre: New adult college + sports romance
Synopsis:
Lovers Gonna Love…
Family isn't always defined by blood.
Sometimes family is born of love…
Loyalty…
And choice.
Sometimes the bond that comes from someone having your back through the shittiest of times is stronger than anything you get from genetics.
And sometimes you find that piece of your soul you didn't even know was missing
I'm a lucky guy like that.
I found a love that will never fade. I found a group of people who aren't just my friends.
They've become my family.
There's only one place to go from here.
I'm gonna bind myself to Rimmel in every possible way.
I'm gonna bring our family even closer together.
The past has taught me it won't be easy.
Especially when faced with repercussions from a night that ended in death.
But that's okay.
Family doesn't quit each other.
Love like ours never dies.
Happily ever after isn't just for storybooks.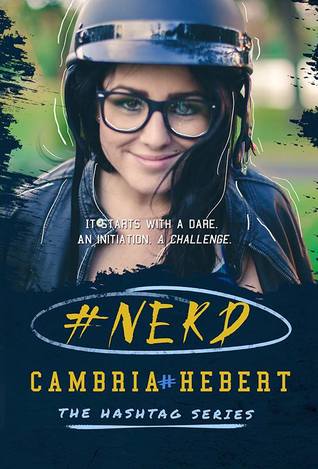 Who is this book about?
It's got four POV's - Rimmel, Romeo, Ivy and Braeden so you are getting a piece of everyone!
Are we going to get a wedding?
YES!!
Is this the last book in the Hashtag series?
Yes. this is the finale. I feel its best to end the series when its still amazing rather than keep writing books and letting them lose their luster.
HOWEVER
What about Trent and Drew?!
Trent and Drew are getting a Spin Off series. YES!!! You read that right. The Hashtag series is getting a spin off series that will focus on Trent and Drew. You will likely see our favorite characters from time to time in this new series.
When will this spin off series be published?
This winter.
Cambria Hebert is the author of the young adult paranormal Heven and Hell series, the new adult Death Escorts series, and the new adult Take it Off series. She loves a caramel latte, hates math and is afraid of chickens (yes, chickens). She went to college for a bachelor's degree, couldn't pick a major, and ended up with a degree in cosmetology. So rest assured her characters will always have good hair. She currently lives in North Carolina with her husband and children (both human and furry) where she is plotting her next book. You can find out more about Cambria and her work by visiting
http://www.cambriahebert.com
.