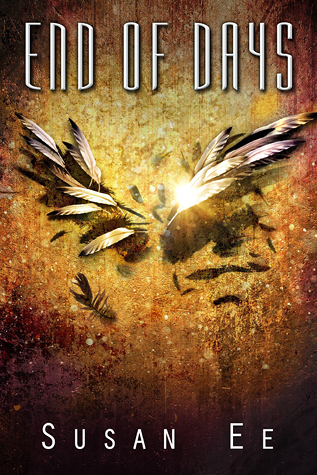 End of Days
(Penryn & the End of Days #3)
by
Susan Ee
Publisher: Skyscape
Release Date: May 12th 2015
Rate: Enjoyed it (4 stars)
Synopsis:
End of Days is the explosive conclusion to Susan Ee's bestselling Penryn & the End of Days trilogy.
After a daring escape from the angels, Penryn and Raffe are on the run. They're both desperate to find a doctor who can reverse the twisted changes inflicted by the angels on Raffe and Penryn's sister. As they set off in search of answers, a startling revelation about Raffe's past unleashes dark forces that threaten them all.
When the angels release an apocalyptic nightmare onto humans, both sides are set on a path toward war. As unlikely alliances form and strategies shift, who will emerge victorious? Forced to pick sides in the fight for control of the earthly realm, Raffe and Penryn must choose: Their own kind, or each other?
I have recently started this series, Penryn & the End of Days, basically because when I realized that these books were out in the market I didn't know what they were about (I must have hit my head or something). And then this past month I bought the first and second book and I thought I would combust if I didn't read the third book. I have to thank Amazon Publishing for spoiling me so much and sending me an ARC of this book.
End of Days is the conclusion to Penryn & the End of Days series. The book pretty much is about Penryn and Raffe trying to cast out angels from Earth and stop this biblical apocalypse, while trying to stop the imminent war.
I devoured this book. I couldn't stop reading because I needed to know what happened. My level of obsession was so high that this series have become one of my favorite this year. But once I finished I felt a bit disappointed. All the three books were progressing into a Raffe and Penryn climax that when it came it was all finished. Like "puff".
Don't get me wrong, there's more romantic contact in this book than in any other book and their relationship it's like it's going to explode from the tension between these two, but I wanted my happily ever after - in all Susan Ee style, of course - to last enough to keep me satisfied and with that feeling it gives a mind-blowing book that you're unable to read anything else for a few days (I was going to write weeks, but who am I kidding?).
So one of the things I liked about this book is that the romance between Raffe and Penryn, as I mentioned before, finally progresses to a level where you are basically devouring the book to have more of those moments. Because you have basically lived for those moments, building the tension along with the characters in the two previous books. And it's oh so magical... I just wish we had hundreds of pages about those moments only.
The writing was outstanding as the other books. I simply have to bow to those authors who have the ability to mingle romance, danger and humor all together. And I simple loved Penryn as the heroine and main character in this series.
The story has a good pace, leading the reader to the awaited finale, and a good plot. However, I was hoping for more. I have to admit that Raffe's past was a plus in this story and having Raffe's angels back, too. And even the finale, with the war and all that, was a good one and I, at least, didn't expected to end up like that. But like I said before there was no mind-blowing ending.
I rated this book with four stars because despite not reaching that level of mind-blowing epicness I was looking forward to, the story is a terrific one. The characters are the badass heroes and antiheroes every story should have and the writing is excellent. Moreover, Penryn &the End of Days is one of those series you wouldn't mind re-reading over and over again. It would feel wrong not give the story more than three stars.
I will definitely miss this series, Penryn and Raffe and all their apocalyptic adventures.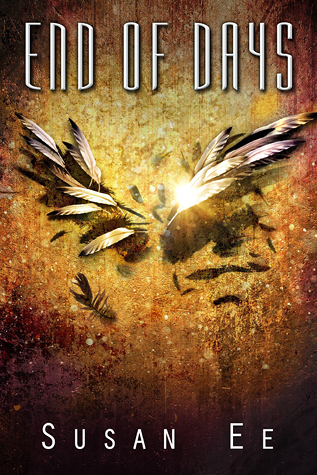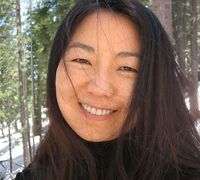 Susan Ee is the author of the bestselling books in the Penryn and End of Days trilogy, Angelfall, World After and End of Days. Her books have been translated into over 20 languages and her short films have played at major festivals. She used to be a lawyer but loves being a writer because it allows her imagination to bust out and go feral.
Want to know when a new book comes out? Sign up
here
.