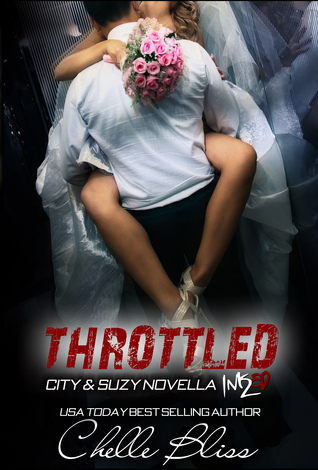 Throttled
(Men of Inked #2.5)
by
Chelle Bliss
Release Date: July 28th 2014
Synopsis:
She's about to become his – Mrs. Joseph Gallo.
All she wants is to be his, but his possessiveness days before the wedding has her questioning the reality of a happily ever after.
He's not easy. He's territorial and doesn't share well with others.
City's staking his claim, making Suzy his forever.
Their future teeters precariously on the cliff of matrimonial bliss.
Will their love survive his alpha nature or will it all unravel before she can say 'I do'?
Chelle is an avid reader; consuming contemporary romance, dark reads, young adult, and all things erotica. Chelle wanted to create a book filled with characters that readers could relate to with real world problems and matching wallets.